Art in First Batman Movie (1989)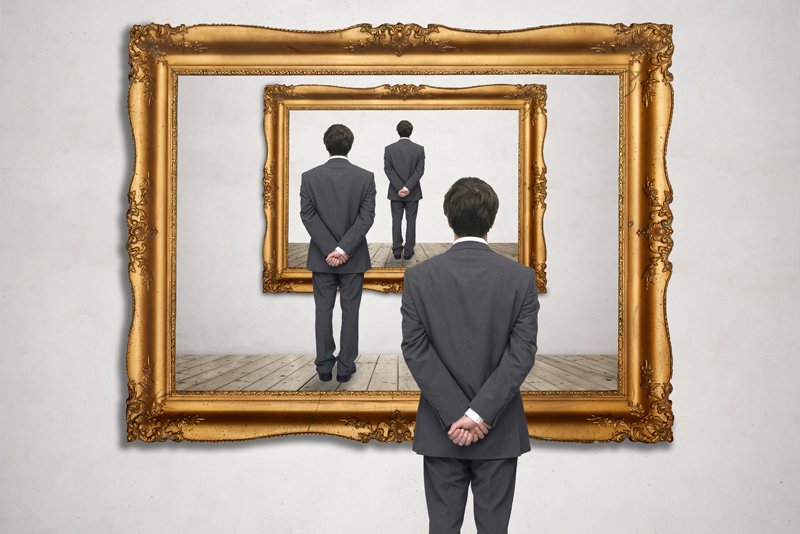 Quite often the 'first' in many aspects of life is the best. The original 'Batman' has a rich cast and is quite entertaining. The Joker villain epitomizes hate and evil, even when directed towards art. I will discuss.
The first of Warner Brother's Batman film franchise is a story of good and bad, love, hate, jealousy and other human emotions.
Michael Keaton as Bruce Wayne/Batman is mild-mannered and ideal for the part. Jack Nicholson as the Joker is frightening and nightmarish with his whitened face and red bow lips.
In the movie, the Flugelheim Museum in Gotham City is where the Joker tricks Vicki Vale (played by Kim Basinger) into meeting with him under the pretext of viewing her artwork. Wrong!
The Joker mimics a band director as he marches into the museum with fellow thugs, to music by Prince.
The paintings on view in this gallery are handpicked to display some of the most revered works of art. Most even have a backstory.
"Blue Boy" (1770) is a portrait of a child by Rococo artist Thomas Gainsborough.
The image of George Washington, the first US president, is on the $1 bill, based on Gilbert Stuart's "Athanaeum Portrait" (1796).
"Screaming Pope" or "Study after Valezquez's Portrait of Pope Innocent X" (1953) by Frances Bacon is the only work of art the Joker likes and doesn't harm.
There are forty (40) Rembrandt self-portraits that exist today. His "Self-Portrait" (1660) is a realistic rendition of himself at age 54. It can be seen at the Metropolitan Museum of Art, NY.
I think most people enjoy gazing at a Vermeer (I do!). "Woman Holding a Balance" (1662-1663) is no exception. It exudes beauty, solitude, and light. This Vermeer can be seen at the National Gallery of Art, Washington, DC.
French Impressionist artist Edgar Degas created 1,500 paintings, drawings, and monotypes of ballerinas and ballet. Here we see "Two Dancers on the Stage" (1874).
The 16th US president was Abraham Lincoln, whose right profile is on the US one cent penny. Here we see William Willard's portrait (1864), also called "The Penny Image of Abraham Lincoln."
Emmanuel Leutze's "Washington Crossing the Delaware" (1851) represents the victory at Trenton, the Continental Army's First major military victory of the American Revolutionary War.
And then there is Pierre-Auguste Renoir's "Pink and Blue" (1881), colors worn by Alice and Elisabeth Cohen d'Anvers, two (2) daughters of a Jewish banker.
This Renoir is one of the most popular paintings at the Museu de Arte de Sao Paulo (MASP), Sao Paulo, Brazil.
This painting may portray upper class prosperity and wealth, but it is also during the 'best of times'. For the 'worst of times', to quote Charles Dickens, it would come many years later for one of these sisters.
Alice, seen on the left, would live a full life, until age eighty-nine (89).
Sadly, her sister Elisabeth (on the right) would succumb to the Germans during WWII and while being transported to Auschwitz concentration camp, she died in transit at age sixty-nine (69).
Another portrait of a child, who's life came to a tragic end is the model for Goya's "Manuel Osorio Manrique de Zuniga" (1787-1788). Also known as "Red Boy."
The splendidly dressed boy was the son of the Count and Countess of Altamira. We see his pet magpie (holding Goya's calling card with his signature), caged finches, and three cats eager to pounce.
This painting has been analyzed as representing lost childhood. Maybe it was an omen of what was to come.
Manuel dies mysteriously a few years after this portrait was painted, at age eight (8). Some speculate it could have been from avian influenza (bird flu).
Goya's painting can be seen at the Metropolitan Museum of Art, NY and seen below.
A poster art print of Goya's "Red Boy" available here from Amazon.com.

Related Articles
Editor's Picks Articles
Top Ten Articles
Previous Features
Site Map





Content copyright © 2022 by Camille Gizzarelli. All rights reserved.
This content was written by Camille Gizzarelli. If you wish to use this content in any manner, you need written permission. Contact Camille Gizzarelli for details.